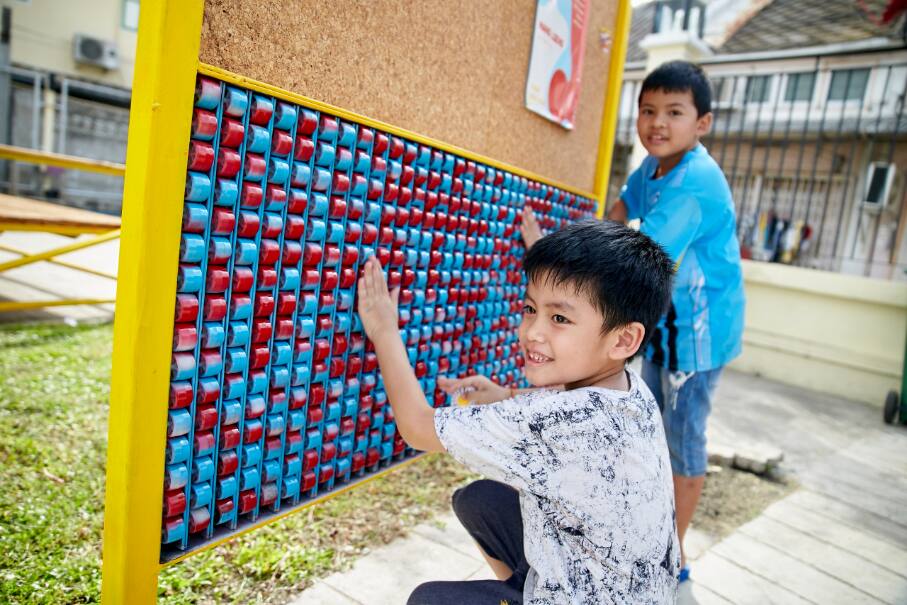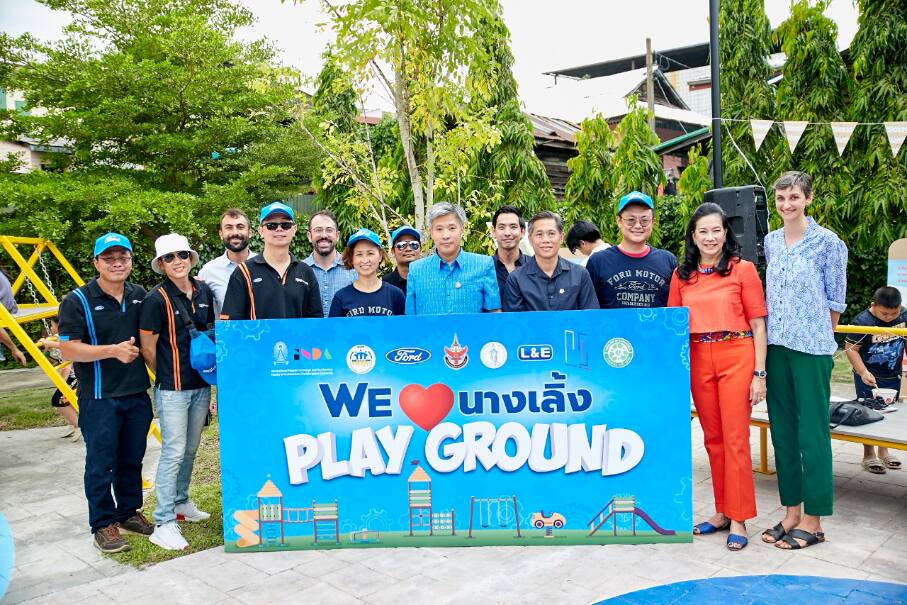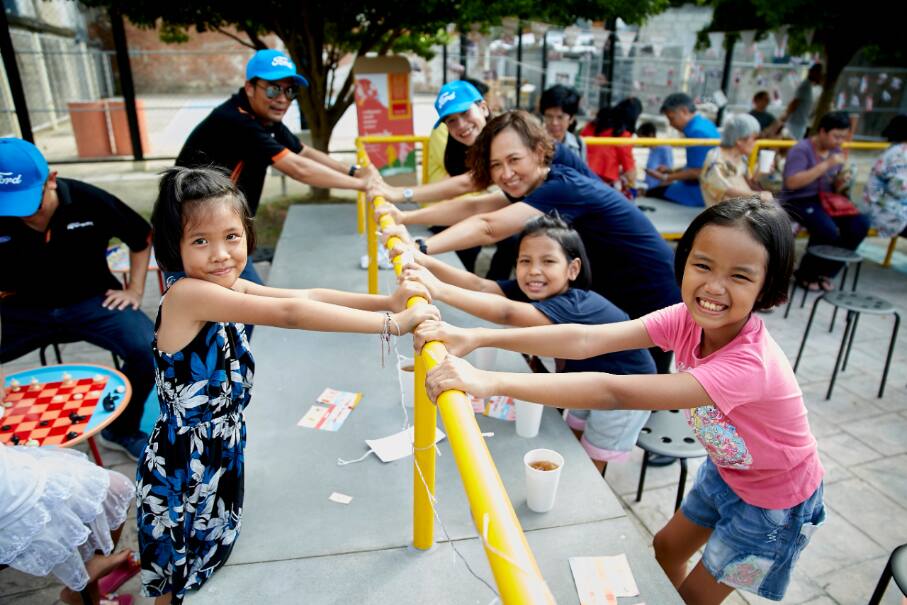 Ford Thailand celebrated the opening of a new playground made from upcycled materials from its factory in Rayong. The playground is next door to the Bangkok's historic Nang Loeng food market, a neighborhood which is also home to one of the company's flagship CSR programs in Bangkok, the Ford Resource and Engagement Center (FREC Bangkok).
"The playground is creative and collaborative effort to enrich the community," said Scott Chang, Asia Pacific lead for the Ford Fund, the philanthropic arm of Ford Motor Company. "We're excited that this new park—just footsteps away from our new community center, FREC Bangkok—was built with the support of so many partners, and made from upcycled materials from our Ford manufacturing plant."
Students from INDA, the International Program in Design and Architecture (INDA) at Chulalongkorn University, designed and built the playground as part of a summer workshop, and at each step, consulted with community and civic leaders to make sure the design met their needs. To mark its completion, INDA students hosted a block party and invited neighbors and key partners to celebrate the new site. In addition to Ford, several partners, including the Crown Property Bureau, the Bangkok Metropolitan Authority, and FREC partner Urban Studies Lab (USL) joined the playground opening.
The new park—previously an empty concrete block—now includes shade and green areas, seating, and several pieces of play equipment for children. To create the new equipment, the team from INDA started working with Ford Thailand Manufacturing (FTM) in early July. After INDA students took measurements of factory scrap and made 3D models for their redesign, the FTM engineering team worked alongside the INDA students to transform the upcycled materials—such as steel bars and wooden pallets—into the structure of the playground.
"Our FTM engineers are extremely creative and it was a pleasure to watch them deploy their expertise volunteering with the team at INDA," said Sukkamon Sopachote, senior human resources business partner, Ford Thailand. "The project was an easy win: great for our staff, great for the environment because materials are being reused, and great for the community."