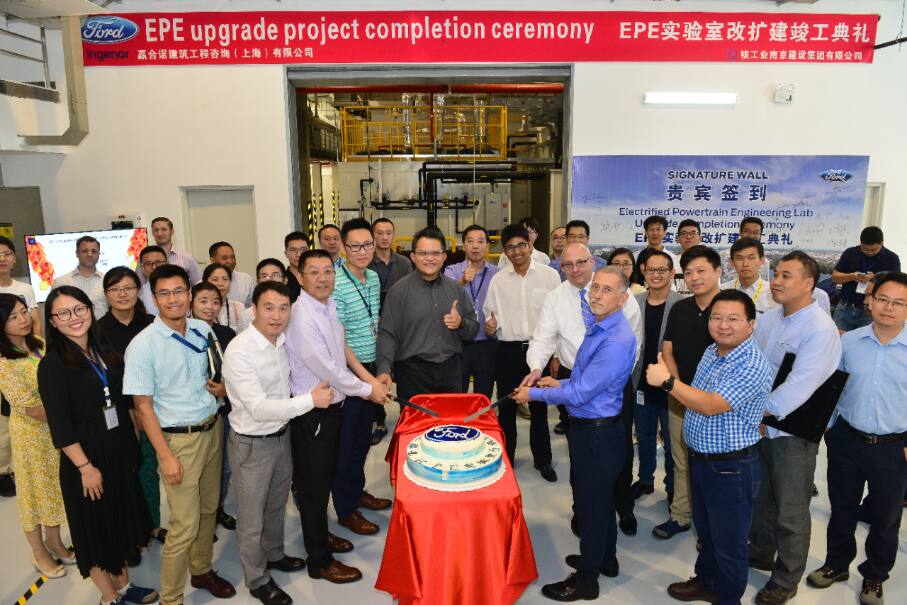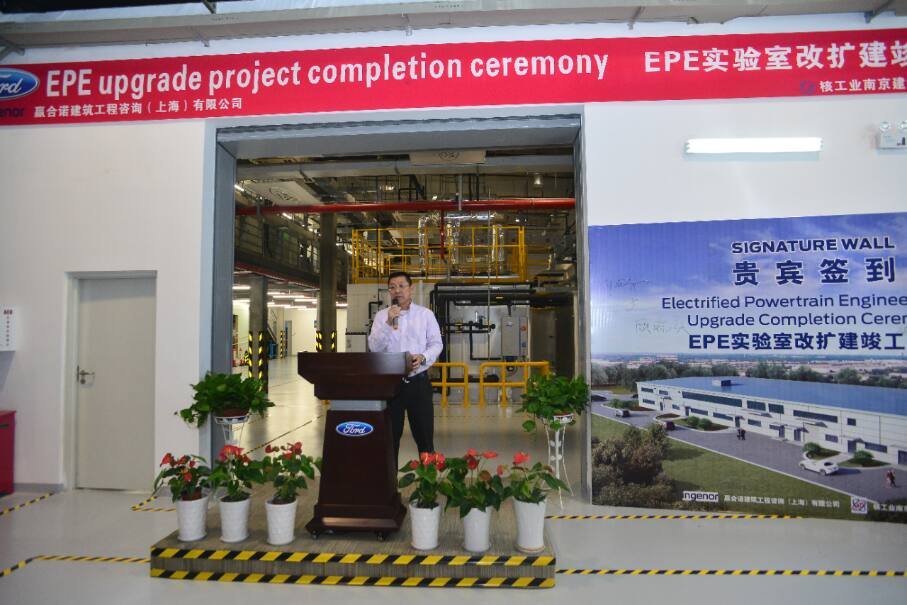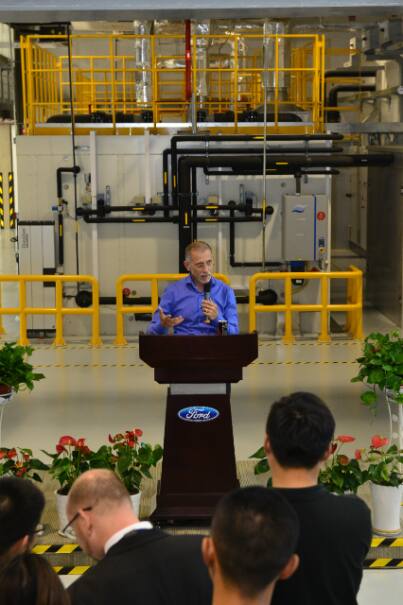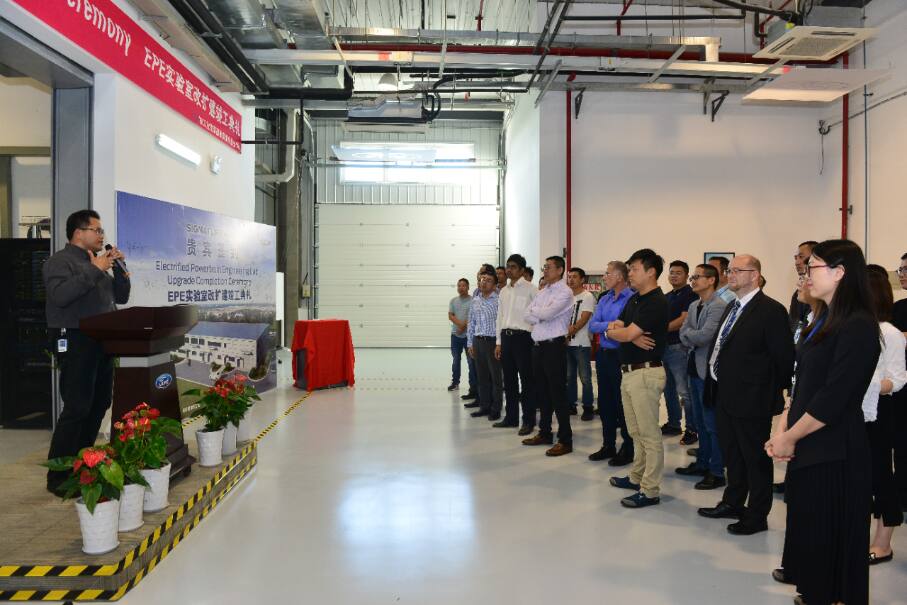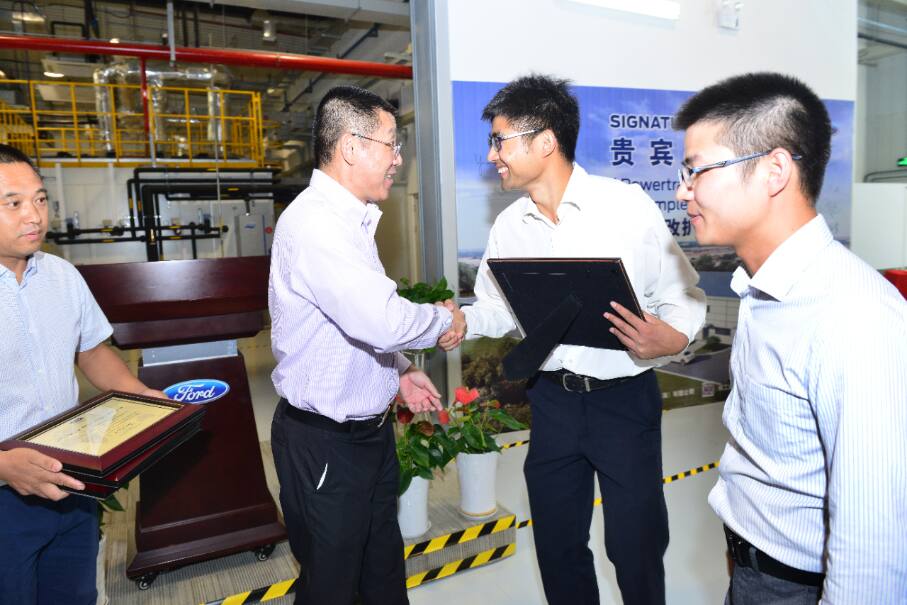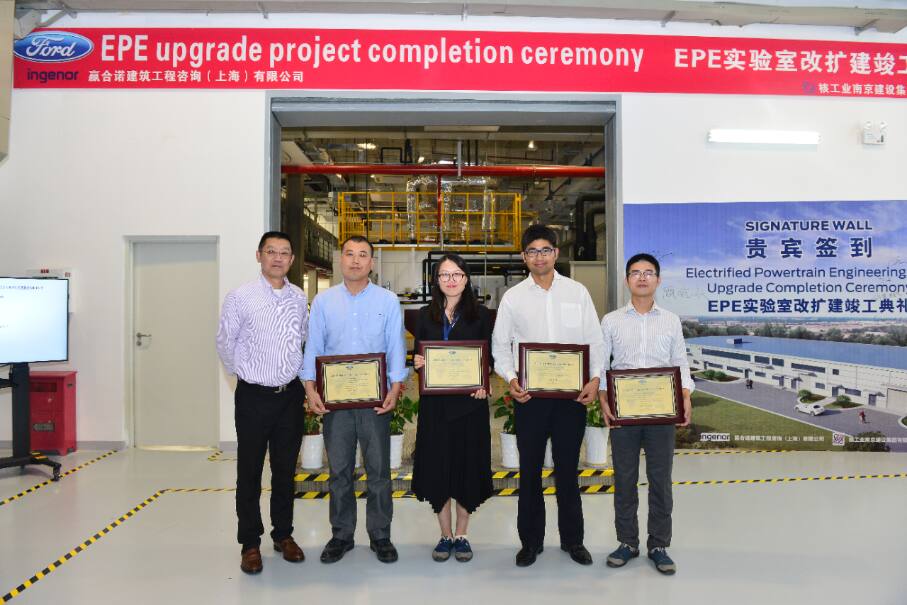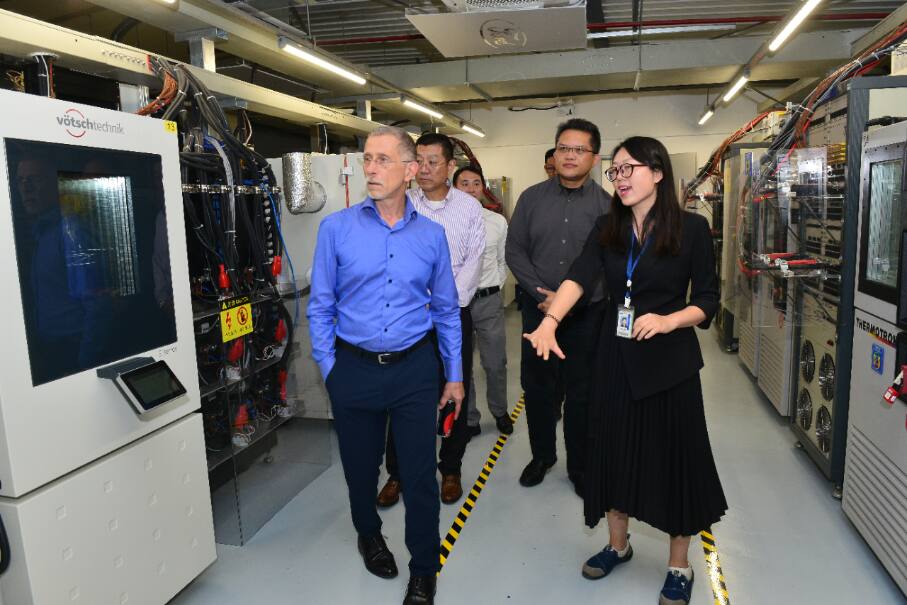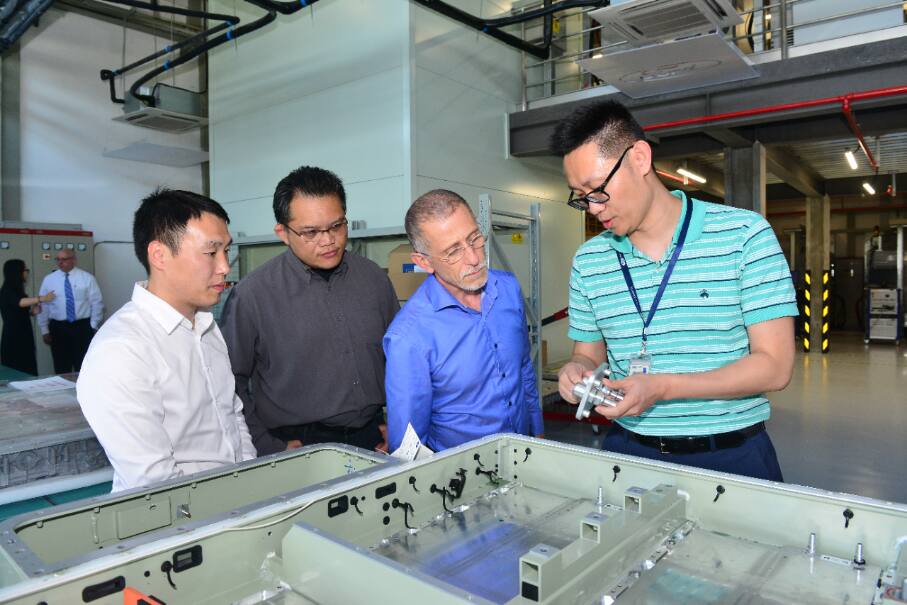 On September 19, an opening ceremony was held to celebrate the successful upgrade of the Electrified Powertrain Engineering (EPE) Lab in Ford REC, Nanjing. Hosted by Song Yuan, China engineering director, the celebration was joined by Ernst Roland, APA powertrain director.
"The EPE lab is dedicated to testing next-generation electrified vehicles especially for the China market, offering customers choices of environmentally friendly and high-performance vehicles, from hybrids and plug-in hybrids to electrified vehicles," said Song Yuan. "The successful upgrade of the lab represents a step forward for the '330' Product Plan within the Ford China 2.0 transformation blueprint."
Ford invested USD 6.9 million in the upgrade of the EPE lab. After the upgrade, the floor area of the lab was expanded to house more cutting-edge facilities, and its battery testing capability was nearly doubled from 20 to 44 channels, which enables multiple program design verification tests to be conducted at the same time, speeding up hybrid and electric vehicle development in China market.
In addition to the increased battery capability, the scope of validation was also expanded to include the battery safety checkout, functional, robustness, thermal and key life tests, which is a testament to Ford China's strengthened efforts to develop BEVs.
Although the EPE lab mainly tests Ford's customized vehicles for the China market and other benchmarking models, it also follows the Ford global testing standards and leverages its global resources. "As one of the three major electrified design and development centers, the EPE lab kept close cooperation with its U.S. counterpart in a comprehensive way, including data sharing and training courses," said Wu Qimin, an engineer responsible for powertrain system testing in EPE.
Another phrase that was repeatedly mentioned during the ceremony was "China speed." It took only five months to finish the upgrades since the start of construction in late March this year. Behind the "China speed" were the concerted efforts of a cross-functional team to pursue not only high speed but also safety and quality.
"I am really impressed by Ford's high demands for safety," said an employee from the construction team. "We made a three-layer water-proof area for the part of the new stairwell that projects from the roof in line with Ford's safety and quality standards. A tray was constructed below every air-conditioning unit to gather water condensation and prevent it from damaging the facilities."
In line with Ford's commitment to becoming the most trusted company, designing "Smart Vehicles for a Smart World," the upgraded EPE lab will be more capable of testing and validating electrified vehicles that target the China market, helping to provide more competitive vehicles for Chinese customers.